Today, every second inhabitant of the planet has acquired a social media presence. Some are registered on multiple social platforms at once. After all, it's a place where people communicate, relax, solve everyday tasks, and even work.
The presence of businesses on platforms like Facebook, Instagram is an opportunity to interact and attract millions of active users into their customer base.
SMM (Social Media Marketing) involves promoting a brand, products, and services on social networks. SMM, in simple terms, is interacting with users on Facebook, Instagram, and so on, through posting photos and descriptions. Although, of course, the mechanism is more complex than just posting content. It involves building a sales funnel, audience nurturing, managing subscriber loyalty, and more.
Goals of SMM
One should not disregard social media, even in the case of successful promotion of your business through contextual advertising and search engine optimization. It's always better to work in a comprehensive manner.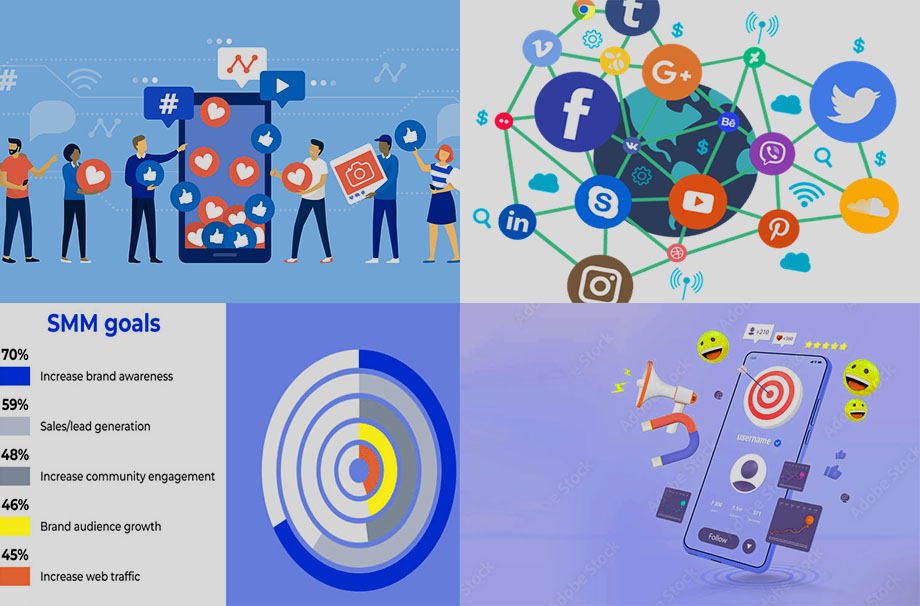 In the second quarter of 2020, the monthly visitation of Facebook grew to 3.14 billion.
In any case, your target audience, read as "potential customer," can be found on this social network. You just need to consistently provide high-quality content for them, which is where social media marketing comes into play.
Before developing a content plan and media plan, it's important to know the goals we are pursuing and the results we want to achieve with SMM.
Goals of social media marketing:
Increase traffic and, as a result, the number of potential customers.
Inform about the product/service.
Increase the number of conversions.
Gather feedback — this way, you can identify product issues and understand what concerns potential customers.
Enhance brand recognition or awareness of a specific event (e.g., opening a new location, office, etc.).
Build a contact database.
Engage in a dialogue with the audience to increase follower loyalty and grow brand advocates.
Expand coverage or reduce expenses in managing a group/page.
Each company has its own goal. Consequently, the tools for achieving these goals need to be tailored individually.
Stages of Promotion on Social Media
Creating a company profile and filling it with content and texts won't bring immediate success. Traffic won't increase by itself.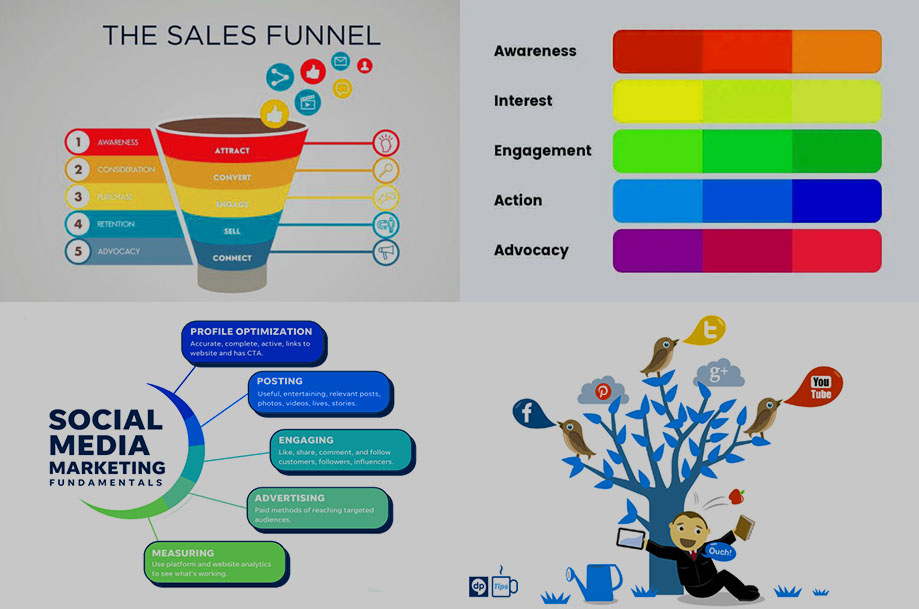 First and foremost, it's necessary to:
Conduct market analysis.
Analyze the product for promotion.
Develop and formulate a Unique Selling Proposition (USP).
Create a media plan and a content plan.
Creating a Media Plan
First, we define our target audience (TA).
Defining the portrait of the future client is the foundation of media planning. For products of the same brand, the target audience often significantly differs. For a phone manufacturer, clients come from various population segments.
This approach allows us to determine advantageous platforms/social networks for advertising placement and the specifics of the advertisements.
The TA portrait should be carefully developed. The more details included, the better. Users should be segmented based on social and other characteristics (gender, age, income, interests, "pain points"). Segmentation will help with the selection of published content.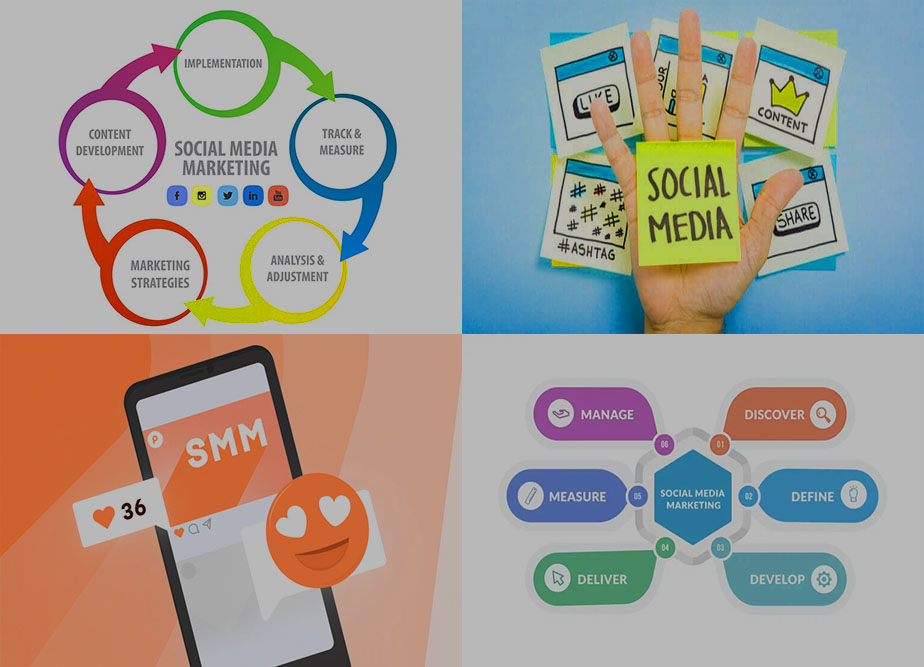 Answer these questions:
What problems can the product solve for the customer?
What emotions does it evoke in the audience?
Why should the customer buy the product from you specifically?
Knowing the strengths and weaknesses of your product, create your Unique Selling Proposition (USP). If the product is common (e.g., a smartphone), the commercial offer will help it stand out among many competitors.
The relevance of advertising and information also depends on the website audience where the profile is maintained. For analytics, it's convenient to use statistical data from services like Mediascope, BrandAnalytics, Deloitte, etc.
Speaking of Instagram, it's worth paying special attention to and working on the visual aspect. Posts should be of good quality and engage users to spend more time on the page, looking at the products.
The timing of your advertising campaign is also important. It could be the announcement of a new product, a top-selling item, or the most profitable product in your niche.
Creating a Content Plan
In the process of SMM, it's important to dedicate time to every aspect, but the core revolves around the content on the page. This includes text, photos, videos, and polls. Only relevant information will yield the desired results.
Earlier, we mentioned audience segmentation. It's crucial to consider the peculiarities of each group and engage them with different formats. For example, a younger target audience may not always enjoy reading long articles, while older individuals might willingly read informative guides. Regardless of your TA, it's important to tailor the approach to each group.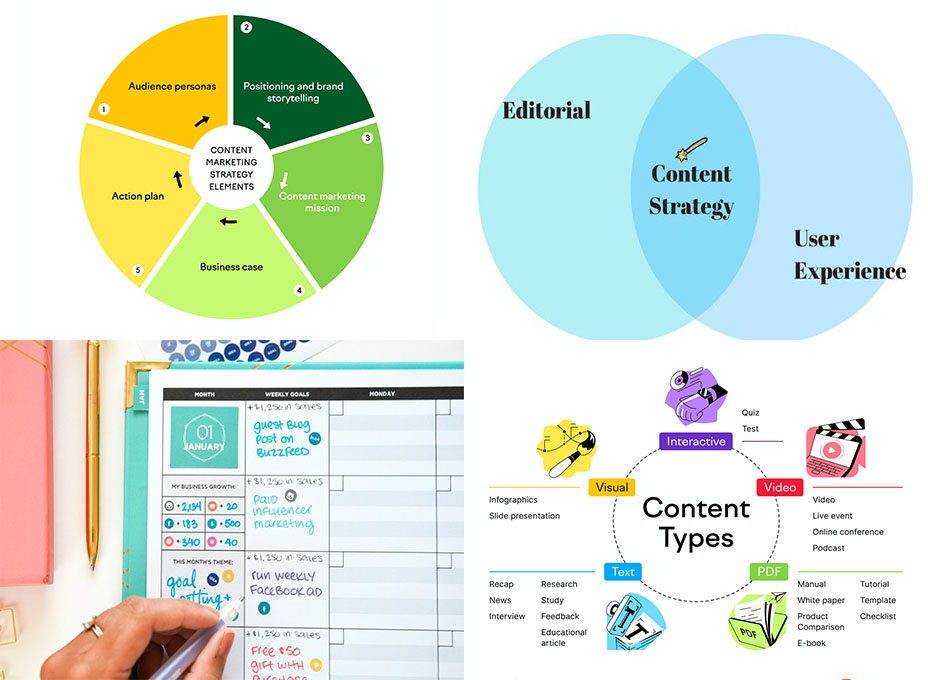 Also, define the type of content. It can be categorized into the following 4 types:
Informative: Describe new features and provide reviews. Introduce the reader to the company, share news about corporate life, and interesting thematic stories.

Entertaining: Try to spice up the feed with memes to entertain the target audience. This could include images, funny stories, or compilations of interesting facts. Don't let the user get bored, or they might close the page or unsubscribe.

Educational: Offer guides, usage instructions, and life hacks (e.g., how to apply a phone screen protector in 5 minutes, how to choose a smartphone, etc.). Quality useful content will be shared, generating additional traffic.

Promotional: These are posts with seasonal discounts, calls to buy and receive a gift, or discounts for reposts. It's important not to overdo it—around 30% of the total information should suffice. People shouldn't feel pressured to spend money. Monitor trends, align your posts with trending events to engage and encourage users to become customers, i.e., make a purchase.
Prize Contests on Social Media
Audience engagement increases not only through informational posts. Contests and giveaways allow for an increase in the number of interested individuals because they have a chance to win a cool prize literally for free.
The conditions and mechanics for conducting contests can vary:
Prize for subscription and comment with a mention of a friend (the winner is randomly chosen).
Repost to their feed or stories (the winner is also determined randomly).
Photo contests (prize for posting photos with a branded hashtag).
Creative contests (coming up with a poem or slogan, creating a video).
The ideal gift should be a product or service of low cost but something useful and practical. Then, more people will participate in the giveaways.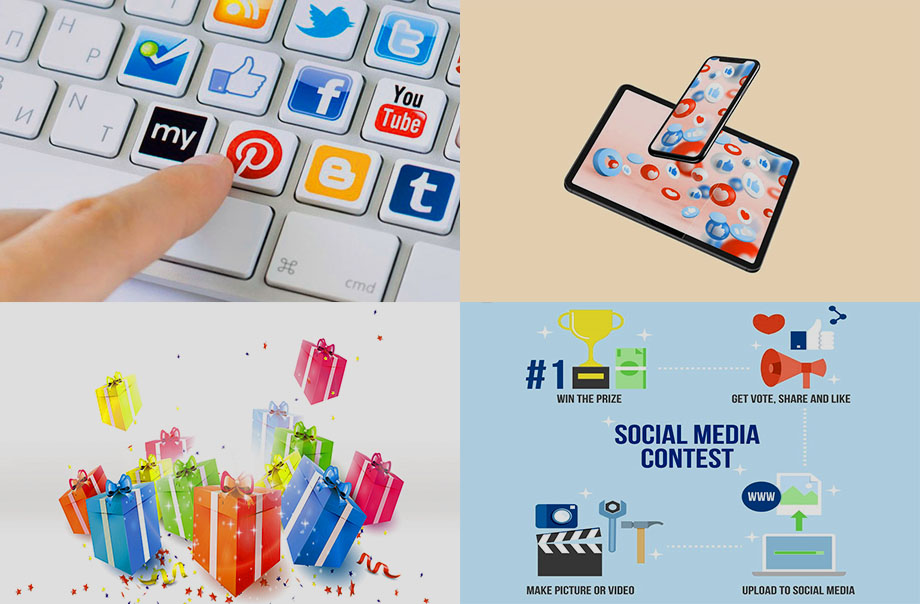 What is SMM
The product should meet these criteria:
Seasonal relevance.
Usefulness and value for the target audience.
A well-crafted description and an attractive banner, combined with a useful prize, can reduce the cost of attracting the audience.
Allocate time for a thorough analysis of competitors. Visit and read their posts, look at the comments. Identify post types and use them for your own content. But do not copy information. Facebook has long implemented a smart feed that filters and does not show copy-pasted content.
Targeted ads yield better results when the timing of the publication is well chosen. Instagram takes into account the relevance of the post.
One of the parameters for assessing relevance is the posting date. Fresh posts have a better chance of appearing in your feed.
Business people tend to browse their feed during lunch breaks, and in the morning, both office workers and students are active. Almost everyone is on their phones on the way to work or university. The most active time is in the evening (after school, work, universities) - try to maximize your audience reach during this period (from 6 to 10 PM).
Facebook sorts the feed content according to your interests. Therefore, it's always important to emphasize relevance.
It's best to post a couple of times a day. For a new account, once a day is suitable. Sometimes even once every two days to better establish your page. This way, you'll get to share what you want without overwhelming your followers.
Graphic Design for the Group
A beautiful visual not only helps in standing out from competitors but also entices users to visit the page, view the content, and subscribe.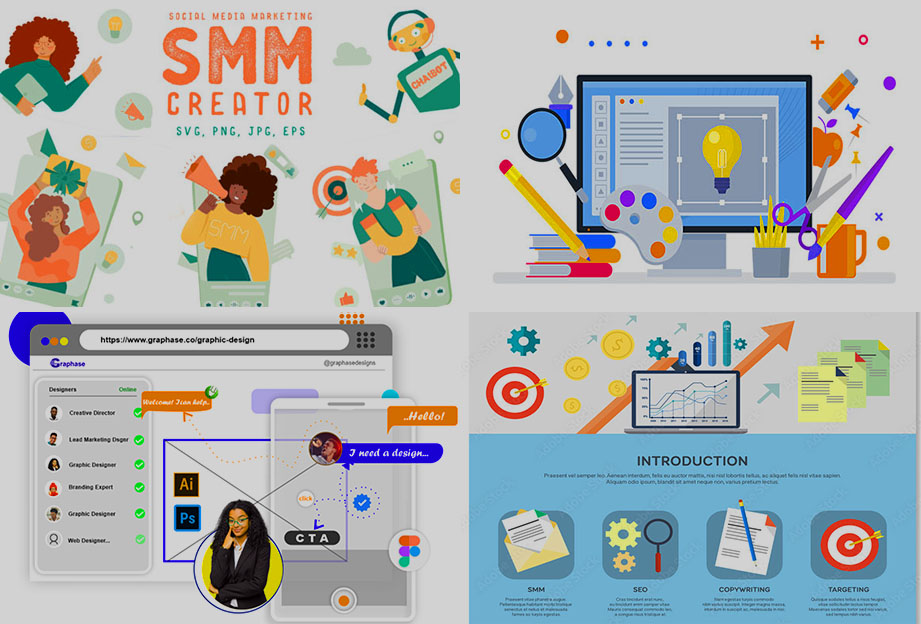 It's advisable to develop a brand style (colors representing the company, logo, templates for posts, banners, a consistent font). You need to create the right associations and emotions for the user.
What is SMM
It's challenging to design the graphics yourself unless you are a professional designer. It's better to trust a specialist. A successful page design can help:
Stand out among competitors.
Establish and maintain the brand's status.
Increase brand recognition.
Simplify navigation on the profile.
Elicit the desired emotions from users through color choices.
A consistent style should be apparent across all channels of interaction with the audience and be harmonious.
This will create a desire to constantly visit the group and scroll through the feed. It can show the audience that the brand takes its style seriously. It indicates that the company cares about how it is visually perceived (similar to real life: it's pleasant to look at a color-coordinated outfit and do it more often).
Profile Creation Checklist
We have already discussed how to design a profile header on Instagram. Below is a guide for both Instagram and Facebook.
Name: Recommend using the formula "brand + key query." For Instagram, it's important to use a simple and memorable username to be easily found in searches.

URL: Choose a short URL consistent with the name for each social network (e.g., FB - https://www.facebook.com/yourbrand, Instagram - https://instagram.com/yourbrand).

Bio: Strive to present maximum information concisely and accurately. Specify what the company does and what benefits the customer will receive by engaging with you. To make the information appear more structured, consider adding emojis or formatting the text as a list.

Content: Regularly fill the profile with useful content. The optimal number of posts and categories is determined based on promotion goals and product features (more details in the "Creating a Content Plan" section).

Privacy Settings: Ensure that the created group or page is public, and comments are enabled for posts.

Notifications: Configure notifications and check direct messages daily to respond promptly to user inquiries and comments from followers.

Shop (Storefront): In Facebook, utilize the convenient tool to showcase products in the form of cards with prices. This allows users to evaluate and/or choose products without the need to search.

Location Tags and Brand Hashtags: Utilize location tags (geotags) and branded hashtags for free advertising on social networks when users share content.